Sweet Bear Bait & Supplies



We are a family owned business. Bear Hunting has been a part of our family for many years. I have hunted for over 25 years.
Bear hunting has been one of my favorite past times learning and experiencing the behaviors of a massive wild creature such as the Black Bear. Black Bears are amazing to watch in their own environment and Black Bear Hunting is an exciting experience every hunter needs to try.
Over the years I have tried to save on cost of baiting, fuel, bait barrels, etc. I finally realized the secret to baiting bears. The secret is the right bear bait mix brings in huge massive bears. Bears will fight to claim a bait site!
The Secret is "Sweets"
Absolutely Amazing Results! Bears Have A Sweet Tooth! Bears Cannot Resist The Chance To Taste The Sweetness Added to Tree Branches, The Ground, Logs, Etc.
Bears are known for their "Sweet Tooth" Bears will always come back for more when there is sweetness added to the bait!
VIEW ALL OUR PRODUCTS! SHOP ONLINE...
Daily Updates of Products can be found on our FaceBook Page





"NEW" VIP Discount Email Updates! Send Us Your Email Addresses & Receive VIP Discounts!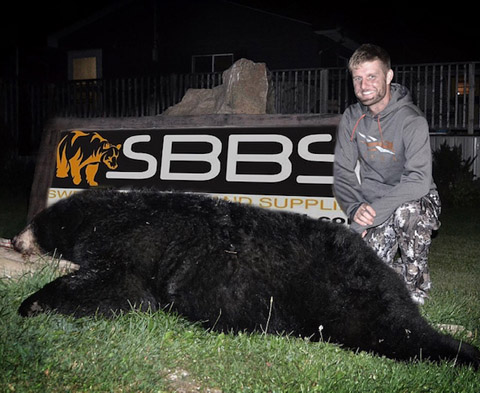 Thank you for your interest in Sweet Bear Bait & Supply, please feel free to fully engage in our website. We don't hide anything including the secret that every bear hunter needs to know that will enable themselves to harvest that black bear of a life time. Our goal is to see you have a successful hunt!


Visit our website www.sweetbearbait.com




Sweet Bear Bait & Supplies
73837 Dochstader Rd,
Wellandport, ON

Contact : Brent Colijn
Phone : +1 905 658 2612



Email Us